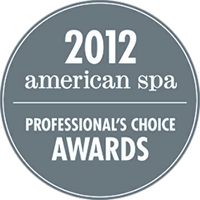 American Spa Magazine's Professional's Choice Awards voting ends on September 14, 2012, and you could win a $500 American Express gift card just for voting for the best salon and spa products of 2012.
Salon Iris would be honored if you make them the 2012 American Spa Professional's Choice winner for salon and spa software. Salon Iris software has been a staple in the beauty industry for almost 15 years because of its ease of use, functionality, and dedicated support.
American Spa Magazine supplies salon and spa owners with the information that they need to build their business, and continue to grow. Every year American Spa Magazine provides their readers with a forum to vote for the best of the best in the salon field, and it's time to let your voice be heard.
To vote for your favorite salon products of 2012 visit the link below: https://www.surveymonkey.com/s/R9BVF5X